Peter Koppes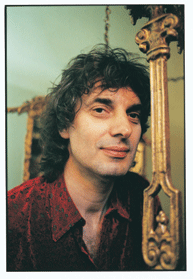 Australian born songwriter, singer, guitarist, keyboardist, bassist, drummer, producer.
PETER KOPPES is a founding member of the internationally successful Australian group THE CHURCH which has existed since 1980 with each member undertaking many solo excursions in that time.
First attraction to playing music via Hammond organ in a musical home environment. Formal drum lessons at age 12 led to school band playing rock music and then guitar interest.

Hi res JPG download for Macintosh 2MB

Invited to join PRECIOUS LITTLE glam rock group in 1974 as second drummer, reverting to guitarist soon after. The two and a half year collaboration included STEVE KILBEY with whom THE CHURCH would be formed in 1980.
Contributed strong influence to the distinctive guitar style associated with THE CHURCH which achieved early chart success in Australia with songs such as 'THE UNGUARDED MOMENT' and 'ALMOST WITH YOU' and were also released internationally. 1988 strong chart success in USA and Australia with 'UNDER THE MILKYWAY' from STARFISH album.



Solo releases locally and internationally include five albums and two EP's from 1986, as PETER KOPPES and/or THE WELL.
Recorded 8 albums with THE CHURCH before ending association in 1991. Later formally rejoined in 1997 after guesting on THE CHURCH album 'MAGICIAN AMONGST THE SPIRITS' and recording 'PHARMAKOI/DISTANCE CRUNCHING HONCHOS WITH ECHO UNITS' as THE REFO:MATION with STEVE KILBEY and THE CHURCH drummer TIM POWLES.
Co-owner of Immersion Records with SEBASTIAN CHASE.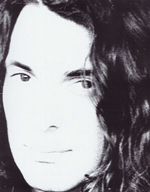 External Links

Solo Discography

The Church Discography
© Immersion Records 2010