Margot Smith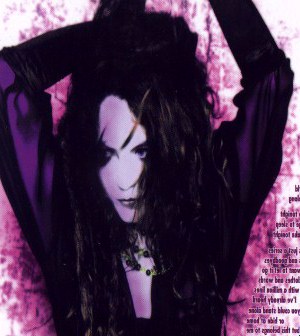 Originally signed to EMI by Neil Bradbury, MARGOT SMITH released her debut CD 'SLEEPING WITH THE LION' in 1993. The album was produced by STEVE KILBEY [THE CHURCH] and EDDIE RAYNER [SPLIT ENZ] and earned her an ARIA nomination for Best New Talent. The CD was also reviewed 10/10 by Beat Magazine [Melbourne] and made number 11 on the 'Best Albums of the Year - 1994' in the Baltimore Sun, USA.

A second album 'TASTE' again produced by Steve Kilbey was released in 1998 to critical acclaim. 'TASTE' coincided with live performances by MARGOT and PETER KOPPES together in a 3 piece electro-acoustic ensemble creating a unique ambience with MARGOT's material. The set also included a KOPPES written duet called 'MAKE A MOVE' from PETER's 'LOVE ERA/IRONY'. Thereafter MARGOT toured in Australia occasionally with a full live band sometimes comprising of PETER KOPPES and TIM POWLES of THE CHURCH.
MARGOT has since been writing and recording, appearing on the track 'LEAVING' from PETER's 'SIMPLE INTENT' album, and releases from other collaborations.
External Links

Margot's Discography

Margot's previous release
"Sleeping With the Lion"
© Immersion Records 2010