From The Well

by Peter Koppes
Downloadable 500KB MP3 samples

IN THE WAKE
HER MARK
ONLY WAIT
HORSES IN THE SAND
THE LOST PEACE
PYRAMID BUILDING (SHE'S LEAVING)
I WONDER
DESERT FLOWER BRIDE
LULLABY
NURSERY FUGUE
TESTING 3.2.1.
AURAL GARDEN
ANTHEM

IMM003CD
Re-issued 2001
Originally released in 1989 by TVT Records New York.
A limited release of the second solo album featuring lavish production and a cast of many.
Exquisitely layered and with immense variety, including contributions from his young family on Lullaby. Includes songs that were performed live by the band The Well.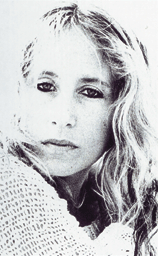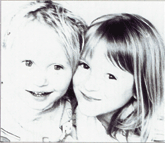 Produced by Peter Koppes

Peter Koppes - Lead Vocals, guitars, keyboards, bass, drum programs.
Melodie - lead vocals on Only Wait and Lullaby
Melvin Stewart - bass guitar, backing vocals on Horses In The Sand
Lindsay Buckland - dulcimer on The Lost Peace
David Moore - piano on Horses In The Sand
Susan Turner - second vocals on The Lost Peace
Michael Hamer - backing vocals on Horses In The Sand
Bulle-Neige and O - vocals on Lullaby and Nursery Fugue
Johannes Rombouts - assistance with percussion programming
Recorded at La Maison and Trackdown studios.
Engineered by Peter Koppes, Simon Leadley, Kirke Godfrey and Tim Ryan.
Mixed at Trackdown by Simon Leadley and Peter Koppes.
Cover and sleeve photography by Ilona Angel.
Cover design by Peter Koppes.
Art direction by Gail Force Marowitz.

© Immersion Records 2010